We are the #1 Computer Buyer Mesa!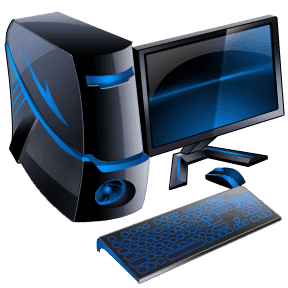 Do you have a video game console with some games lying around and would like to get some cash to buy a new system or game? We can help. Tired of playing the same levels, and need cash to buy something else? We can help you with our selection of video games, or buy your system outright. We will pay the most cash this side of town for your computers, laptops, and gaming systems.  You might consider your laptop old and outdated, but we don't care; we want to buy it from you. As the top laptop buyer, computer buyer, and gaming system buyer in all of Mesa, Gilbert, Chandler, and Tempe, we'll get you the most cash for your used computers.  Make sure to bring in all power cords, and accessories for a higher offer.
 Computers, Laptops, and Gaming Systems, We Want Them!
As the best Computer Buyer in Mesa, we will take all brands. If you have an Apple, Windows, Dell, Acer, Compaq, Amazon, Toshiba or most any other brand then we are interested in buying it.
We also buy Kindle Readers, iPads, iPods, iPhones, Android Tablets, Tablets, or even Nooks.  We'll gladly have one of our specialists take a look and purchase any old devices you have sitting around, and will give you the most cash for them on the spot!  Come find out for yourself why we're the best in Mesa, Tempe, Chandler, and Tempe today!
We Also Buy Video Game Consoles in Mesa
Bring in any PlayStation, Xbox, Wii or any other gaming system for us to take a look and offer cash on it. Hand-held or console doesn't matter to us, we'd like to take a look.  If you just finished playing the latest and greatest video game ever made, but need a new challenge, or something else to pass the time, stop in.  If you have some games for the older retro model gaming systems bring those in too. We will buy all of the video games that you no longer play! We also serve Gilbert, Chandler, and Tempe.
So if you have quality used computers, laptops, iPads, tablets, video gaming systems and games then bring them into the go to computer dealer in Mesa.